Be a Beacon!
Celebrate and give voice to what's possible
for people living with disabilities.
Fifty-one 6-foot lighthouse sculptures on famed North Michigan Avenue will catch the public's eye and capture their hearts this summer. Millions of visitors can see diverse art displays that asks the same question: "How can I be part of access and inclusion for people with disabilities?"
Lighthouses on the Mag Mile™ is being presented by The Chicago Lighthouse in partnership with Huber Financial Advisors, LLC; and many other visionary businesses and individuals, including The Magnificent Mile® Association.
From June 19 until August 11, this world class, free exhibition includes lighthouse sculptures created by national and local Chicago artists, many with disabilities. These inspired artists along with more than 40 sponsoring business leaders have risen to the challenge put forward by Chicago Lighthouse CEO, Dr. Janet Szlyk: "We all have a powerful role to play to make inclusion possible for people with disabilities. The challenge is to find your own sphere of influence and use it!"
Presenting sponsor, David Huber, of Huber Financial Advisors, LLC, echoes Dr. Szlyk's high priority call. "As someone who is visually impaired and was still able to establish his own business, I know first-hand what people with disabilities can bring to the table and what they can achieve if given the chance to do so," he noted. "We are proud to join hands with The Chicago Lighthouse and the other visionaries involved in this effort to champion the causes of access and inclusion for people with disabilities."
Self-guided tours of the lighthouses which include the artists speaking about their access and inclusion concept are available by downloading OTOCAST App. This exhibit is accessible for those who are blind using the AWARE App.Both apps are available for FREE at the App Store or Google Play.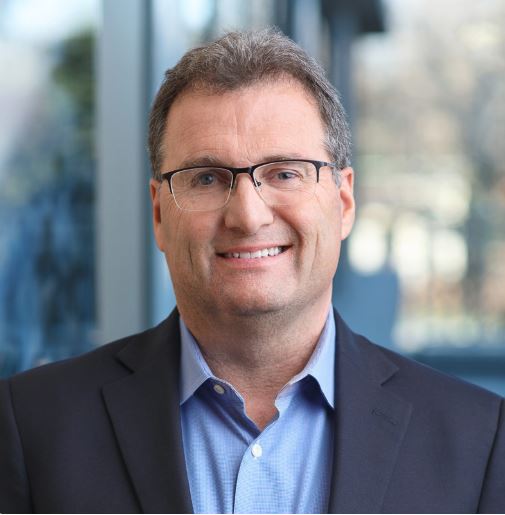 A message from
David Huber
CEO, Huber Financial Advisors |
PRESENTING SPONSOR
We're thrilled to be the Presenting Sponsor for Lighthouses on The Mag Mile® this summer to honor our 30th anniversary year. Jeff Hanson of Kansas City, an award-winning and visually-impaired artist, is painting the Huber Financial Advisors lighthouse, which will be displayed in the Wrigley Building Plaza during the event.
We're partnering with The Chicago Lighthouse to give voice to what's possible for people living with disabilities. The Lighthouse serves the blind, visually impaired, disabled and Veteran communities with comprehensive vision care and support services. After serving on The Chicago Lighthouse board of directors for 10 years, I've witnessed the organization's positive impact on the community through its many programs and services.
This sponsorship holds particular significance for me because I have my own visual impairment. In the early 90s, I suffered a fully detached retina and lost the sight in one eye. My son Phil, who had the same issue and went through corrective surgery a few years ago, is now fully recovered.
I hope you enjoy the lighthouses along The Mag Mile® this summer!